Energy Decarbonization is Everyone's Challenge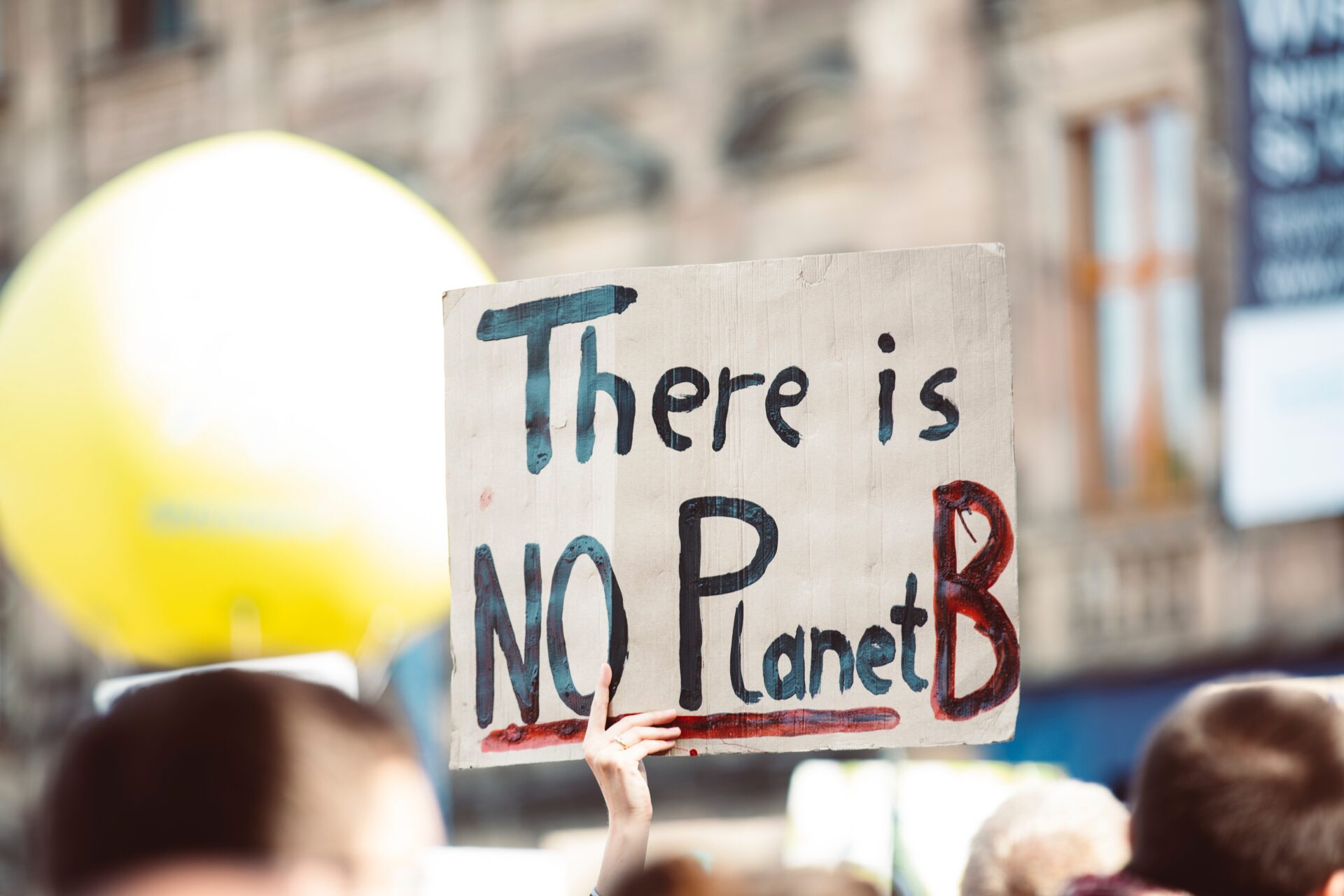 We've written often about the regulatory requirements that drive decarbonization efforts, and how this is compounded by the electrification initiatives, prosumer-driven distributed energy resource (DER), and electric vehicle adoption that continues to challenge the grid. Ultimately, these phenomena create two parallel objectives: to keep the lights on and the grid strong in the short term and mitigate climate change and our global quality of life in the long run. And despite the popular claim that climate change is the purview of the young, environmental activism has a long and storied history. Take a look at these lyrics from indie rock stalwarts Fugazi from the song Burning Too:
Anytime but now
Anywhere but here
Anyone but me
I've got to think about my own life
Penned in 1989, these lyrics are about complacency in the face of an imminent threat, specifically as (at the time) climate change was for many out of sight, out of mind. Of course, that's not true. Scientists began measuring carbon in the atmosphere in the mid-1950s. That research sparked the awareness that led to things like Earth Day, the United Nations Framework Convention on Climate Change (UNFCCC), and the Paris Climate Agreement to name a few highlights of the last several decades. 
The Elephant in the Room: Climate Change
The reason that people often shrink from discussing climate change is simple: it's an enormous, expensive, and long-term problem that will take a near-global consensus to battle, which in turn is an entirely different economic challenge. In a famous article from 2017, the Carbon Majors Report found that around 70% of global greenhouse gas emissions were created by 100 companies. These companies are often important to our global infrastructure, typically who work in fossil fuel production, and as such, aren't just something that can be discarded quickly or easily, whether for supply chain or infrastructural needs or the jobs they create for millions around the world. 
To mitigate climate change, we must focus on energy decarbonization. But is it a problem relegated to the young or to future generations? According to ongoing research, just a small increase in the global temperature —around 2º C— can have catastrophic changes if left unchecked. Sea levels will rise, and the volume of that global rise is directly linked to how high the global temperature shifts, which can and in some locations already has started to create problems in areas near sea level. Heatwaves will continue to challenge public health and the grid, further straining energy resources. You can count on flooding, eroding coral reefs, loss of biodiversity, and an increased risk of infectious diseases (and I think we've all had our fill at this point). All of these are problems we're currently facing and have far-reaching consequences, from the winter peaking difficulties that ERCOT experienced in the winter of 2021, to the rolling blackouts that occurred in the summer of 2022 in the U.S.
Why It's Not Just a Young Person's Problem
In the episode "The Climate Change Problem We Can Solve Now" from the excellent Build For Tomorrow podcast, host Jason Feifer addresses the notion that climate change is a problem for the young. In it, he speaks with Dr. Bobby Duffy, a professor of Public Policy and the director of the Policy Institute at Kings College in London. 
According to Duffy, "When you look at different measures about what people are doing on broader social purpose activities, it's actually older generations who are more likely to be boycotting products or services that are socially irresponsible in different ways."
Part of the reason that older generations can participate more is that they have critical resources that many young people don't have: time and money. Importantly though, irrespective of who the leading demographic is in preventing climate change, waiting to fix the problems of today tomorrow is not an acceptable strategy to protect our environment. 
Energy Decarbonization Solutions For Today
As we've mentioned, finding solutions to energy decarbonization isn't just critical to helping the environment, in many cases, it's legally mandated. Beyond that, the market illustrates that investments in DER technologies and EV adoptions have grown. So right now, right at the time you're reading this, customers are defecting to self-generating their own energy needs, while driving cars that complicate the load curve. The good news: there are solutions (and boy do we have them)!
Demand Flexibility Management
From demand response to time of use rates, demand flexibility helps meet customer needs through concerted conservation efforts. Using less strengthens the grid by lightening the load, and lowers energy spending. 
Virtual Power Plants
Are you seeing more solar panels than ever? That's entirely likely, but that's a good thing. Think of these as potential assets to enhance the grid; on days with excess solar generation, utilities can collate this power into a virtual power plant, offsetting the need for costly and destructive peaker plants. In fact, after several severe weather events have compromised the grid in Puerto Rico, the country is installing widescale solar farms as an ad hoc safety net against the infrastructure damage caused by hurricanes. 
Forecasting
With demand forecasting tools, utilities can plan for their energy needs using real-time and historical data. In doing so, you can lower costs through energy arbitrage, and enhance grid resilience.
Energy Decarbonization Conclusion
At the time of this writing, I'm 43. While I have two children whose safety and security are immeasurably valuable to me, ultimately even at my young age, the worst of climate change will likely not occur until after my time. But I care about the environment, which is exactly why I'm at home with Virtual Peaker; energy decarbonization won't happen on its own, and I want my kids to have an awesome future.
As a company, we've worked to create the distributed energy resource management systems (DERMS) needed to streamline the initiation of a utility demand flexibility program. We've created an API just to expedite connecting devices with utilities quicker, and we've made that as easy as possible to obtain and use. So yeah, I'm a marketer and it's my job to sing our praises, but this isn't some song and dance: I'm deeply proud of our commitment not just to innovating in the SaaS-based software space, but to our altruistic movement to mitigate climate change. That feels great, and that feeling is, as expected, an integral part of the human condition.
So maybe energy decarbonization doesn't seem like a problem for today, but it will be, and it will be soon. By taking steps now, utilities can prepare for the worst to come. Because remember: if the lights are out, no one gets ahead. This isn't a problem exclusively for young activists to deal with, but for everyone reading this right now. Fighting climate change is the right thing to do, and, by preparing now, utilities can enhance their infrastructure and lower long-term costs. What are you waiting for?