SMUD and Virtual Peaker Launch PowerMinder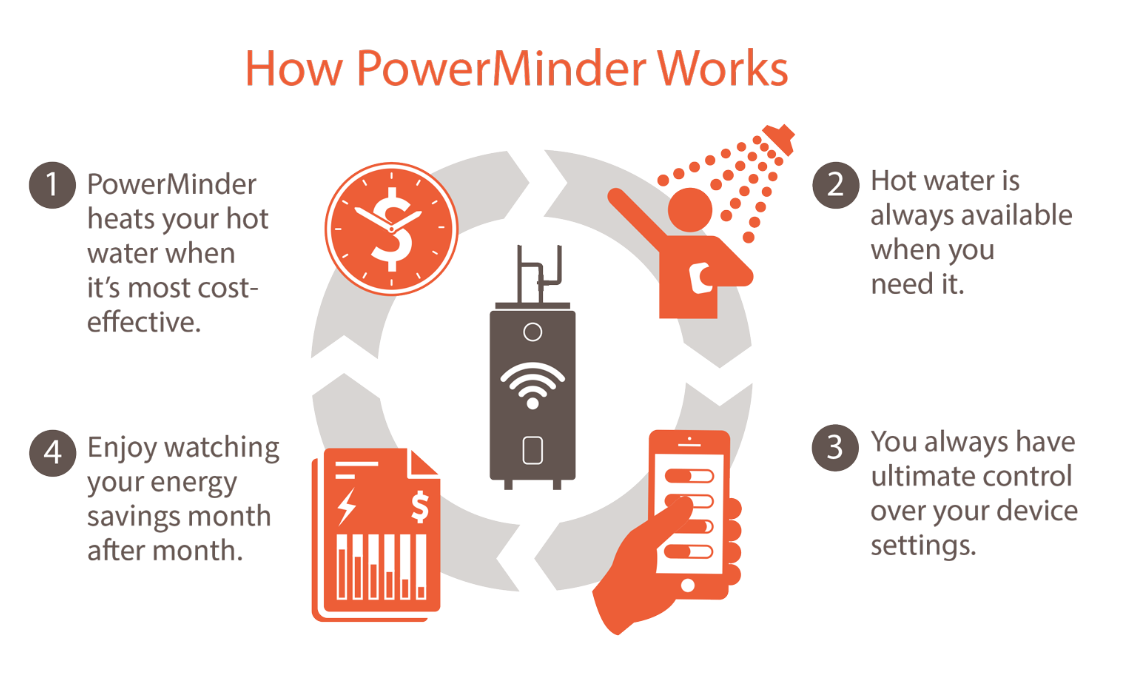 Sacramento Municipal Utility District (SMUD) is no stranger to innovation, so collaborating with them to release one of the most cutting-edge residential customer programs in the world is about as exciting as it gets for us.
PowerMinder by Virtual Peaker, a new program for SMUD customers, is a real-time, cloud-based technology that adjusts hot water heaters to create maximum efficiency without giving up comfort. Using Time-of-Day (ToD) rate optimization, Virtual Peaker's seamless technology ensures that the heat-pump water heaters are powered in the most affordable way possible.
The only thing SMUD customers need to have (or purchase) is an internet-connected heat-pump water heater with a mixing valve attached, and they need to maintain an internet connection for the heater at all times. Just set it, forget it, and start saving.
Participants receive a $75 one-time incentive for enrolling in the pilot program, and then a $2 credit each month for the duration of the SMUD pilot. Plus, the average residential customer in California spends 25% of their monthly electricity bill to power their hot water heater, so PowerMinder can provide up to $100 per year in additional savings.
Virtual Peaker is working on a number of peak reduction rewards programs with other customers.
Contact us in the chat window below to find out more about how you can use our technology to save your customers energy and money.