Songs About Electricity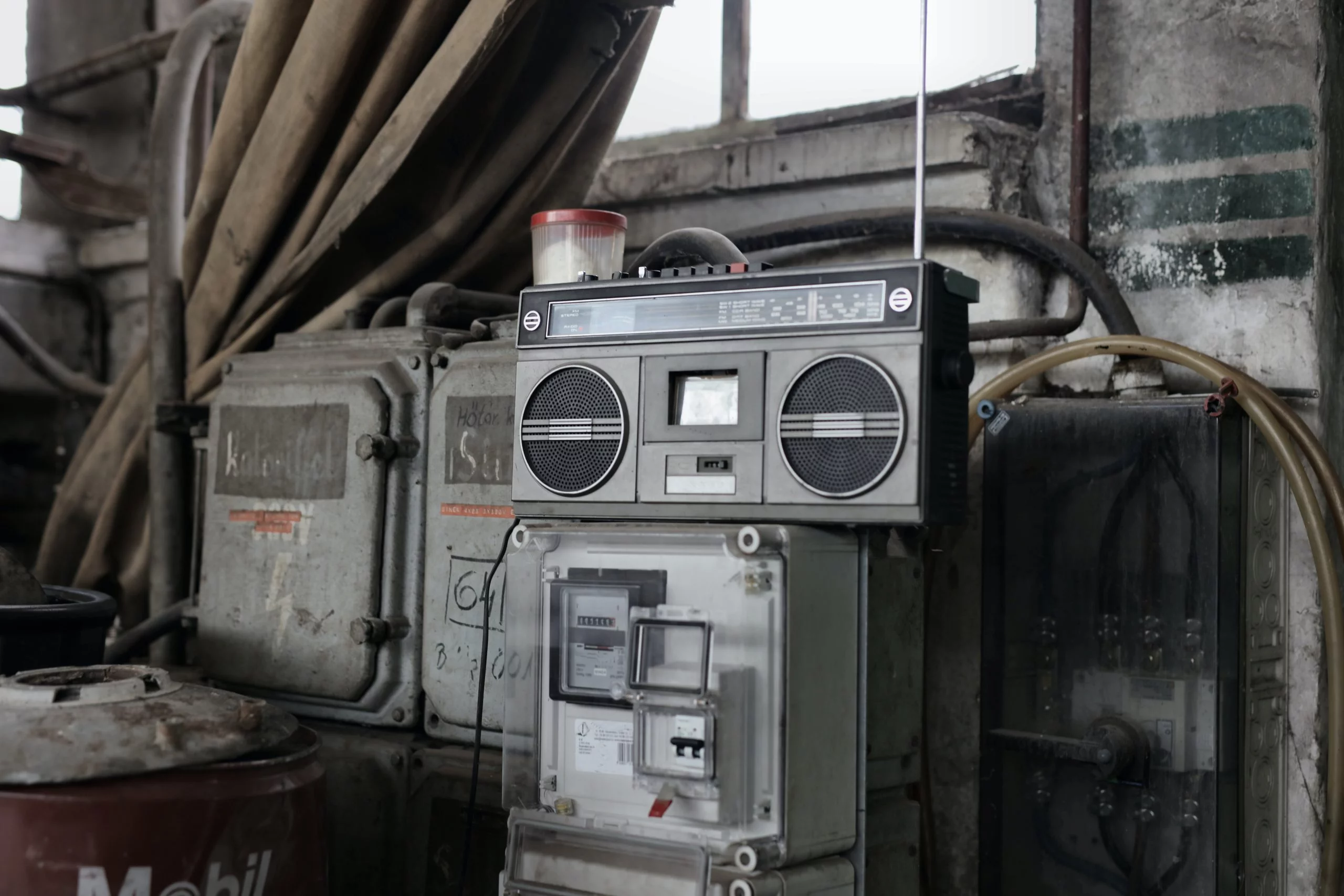 With the 4th of July coming up this weekend, we thought we'd take another moment to take a breather and celebrate some of the finer things in life: songs about electricity! For our list, we looked for the kind of music that puts a smile on your face, that incites you to move, and that might inspire you to make the world a greener place. The electricity that powers our life is crucial, but we believe that we can find ways to it that are environmentally friendly. And we believe you can do that with a sweet backbeat or hook. Read on and listen!
AC/DC – Live Wire
It was between this and the Motley Crüe song of the same name, but AC/DC has inexplicably managed to remain comparatively timeless, at least in terms of classic rock bands. Here, original AC/DC singer Bon Scott uses electricity as his lyrical muse as a metaphor that qualifies his ambition. In this context, Bon Scott is energetic, eager, and ready to rock, which absolutely does describe high voltage electric lines. During the chorus, Scott sings "I'm a live wire, and I'm gonna set this town on fire," a reminder of the potential danger of unchecked electrical currents and a potent reminder of the public service that utility companies serve not only in providing reliable power on demand but in keeping it safe for public use. Get fired up, but not dangerous this weekend to the dulcet sounds of AC/DC. 

The Strokes – Electricityscape
In an ode to city life, singer Julian Casablancas reflects on how electricity energizes and invigorates a city. The character of the song is out at night, a difficult time for this particular figure to make the right choices. In "Electricityscape," this character is lit by the aspects of modern life that we often take for granted: a reliable power grid to light up the night sky or provide the power we need for transportation and more. 
That nonchalance over the miracle of steady electricity isn't unique to the character in the song, but an expectation that many have everywhere that they will continue to have access to the comforts that power provides. Given the twin challenges of the global decarbonization regulations that cap carbon emissions and the tech disruption of increased electric vehicles and the requisite EV charging needs required to realize that technology. Fortunately, with the right distributed energy management system (DERMS), a utility can implement DER initiatives like virtual power plants or conservation efforts like demand response programs to supply or conserve usage during times of peak demand, enhancing grid reliability. 

Eddy Grant – Electric Avenue
Where do you want to rock down to? If you're a utility company, you might want to rock down to affordable and available electricity to help better manage demand and grid resiliency. Whether that's through forecasting to better manage your available energy portfolio or in finding alternate resources like DERs or virtual power plants, the utility industry is trying to keep the electric in the avenue for ol' Eddy Grant here. Of our songs about electricity, does this encourage that kind of work from utility companies? It's hard to say, but it will certainly put a smile on your face, whether you're working in the utility industry, or just appreciating said electric avenue. Get into!

Marcia Griffiths – Electric Boogie (The Electric Slide)
Balancing the grid seems like a dance in and of itself, an electric boogie if you will. For Marcia Griffiths and many others on our songs about electricity list, "electric" is used as a metaphor to energize the environment, in this case in busting a move. When Griffiths sings "some say it's mystic," she inadvertently mirrors the public perception of utility-generated energy, which can take for granted the challenges of maintaining a balanced grid. Fortunately, with the right customer engagement technology, utilities can educate their customers not only on the mysteries of electricity but on how they can take part in minimizing the very difficulties faced every day in keeping a balanced grid through conservation or renewable energy programs. 

MGMT – Electric Feel 
Looking for a cool indie banger to ring in your holiday weekend? With "Electric Feel," MGMT can scratch that itch with big synths and driving beats. There is a darkness to this song juxtaposed against the unassuming backdrop of the hook-heavy vibes of the composition; this song metaphorically tackles addiction. Still, analogically this correlates with the global reliance on energy that increasingly threatens grid resiliency. Luckily, utility providers have a variety of means to diversify and secure their energy portfolio, while meeting global decarbonization regulations and more. So let a little light into that depth this weekend, and have fun with Electric Feel. 

Katy Perry – Electric
Another track metaphorically celebrating power through the lens of an energized subject, which for Katy Perry centers around a character self-empowered to live a better life. In a story about the power within, Perry unintentionally parallels the prosumer spirit to both produce and consume in a bid to adopt the circular economic principle of reusing available resources. Like the character in this song, prosumers are committed to the type of self-empowerment that minimizes their need for outside energy providers, which in turn has led to fears of utility customer defection. The good news is that prosumer technologies like battery storage or rooftop solar are remarkably effective ways of generating fresh energy not only for the individual but potentially to enhance grid resiliency. Is that what Katy Perry was aiming for? We at Virtual Peaker would certainly like to hope so. 

Midnight Star – Electricity
Electro music wizards Midnight Star lit up the roller rink with their funk-inflected techno beats straight out of Virtual Peaker's home state, the Commonwealth of Kentucky. As with many songs about electricity, Midnight star uses the subject to illustrate the energy (and magnetic pull) between two people. Likewise, the lyrics use electricity metaphorically to liven up the dance floor, to inspire the crowd to move. As such, electricity is a powerful force, not just in providing the reliable power needed to power the band's gear, but in inspiring a direct and robust connection between the band and the audience (or whoever you're dancing with). Put this to energize your efforts, whether that's in forecasting for your potential energy needs or just having the best holiday weekend you can. 

Black Sabbath – Electric Funeral
Appearing appropriately enough on the album "Paranoid," the song "Electric Funeral" by Black Sabbath is all about the dangers of technology left unchecked. In this case, singer Ozzy Osbourne spins a yarn about a robotic uprising that ends not so great for humanity. Fortunately, in the real world, artificial intelligence isn't sophisticated (or interested) enough to enact such a campaign. Instead, things like machine learning, which is not AI but related, enable things like the DERMS that manage the demand response or DER initiatives that minimize strain to the grid, or the forecasting technologies that help utilities plan for their energy purchasing needs.  While Sabbath's future is grim because of machines, our present-day technology is positioned to help utilities (among other things) evolve to meet increasing energy demands.

Conclusion: Songs About Electricity
We hope that our songs about electricity provide a little levity going into your long weekend, no matter where you are, or what you celebrate. Beyond that, hopefully, these songs inspire you—whether you're a utility provider, prosumer, or average customer—to appreciate the complexities of just keeping the lights on around the world. A shout out to our energy providers no matter where they are!

Did we miss a song that you think ought to have made the cut? Sign off in the comments on our socials and let us know.